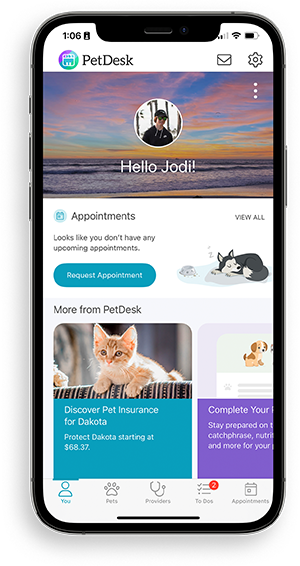 "I can't imagine not having PetDesk at our clinic. Every feature we use helps our staff immensely in caring for our patients and clients. PetDesk is specifically focused on helping veterinary practices improve their day-to-day. That's what we needed."
Fill out the form to schedule an online demo and no-pressure quote.
This confidential demo request is for Veterinary Professionals looking to explore the functionality of PetDesk. If you are a pet parent looking for more information on the PetDesk Mobile App feel free to visit our Help Center or contact your Local Veterinary Practice directly.