Kickstart your 2024 with PetDesk
Purchase a PetDesk product by 12/31 and receive $200+ in gift cards to Clove Shoes + FIGS!*
Over 4,000 clinics worldwide use PetDesk to streamline their business. Unlock the secret to a successful 2024 for your practice while also enjoying some new gear!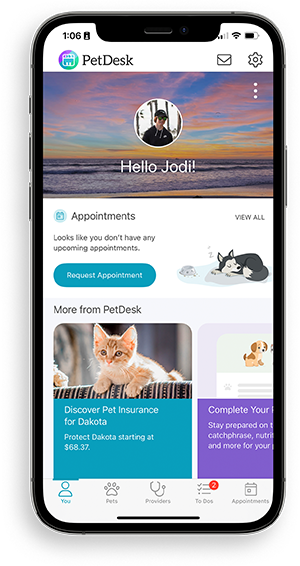 How PetDesk Can Help Your Clinic Succeed in 2024:
📱 Enhanced Communication (Powered by PetDesk): Connect with clients effortlessly through two-way messaging, appointment reminders, and notifications.
🌐 Smart Scheduling (Powered by Vetstoria): Optimize your appointments, reduce no-shows, and increase revenue with our seamless booking system.
 📞 Elevated Online Presence (Powered by WhiskerCloud): Improve your visibility and online footprint with a custom website, SEO, analytics, and more.
 📅 Streamlined Phone System (Powered by Kontak): Say goodbye to tangled phone lines with our innovative Smart VoIP system. 
Prefer to Call?
Speak with a consultant about our solutions. Call 619.860.0125 (9 am – 6 pm EST Monday – Friday).
Fill out the form to schedule an online demo and no-pressure quote.
This confidential demo request is for Veterinary Professionals looking to explore the functionality of PetDesk. If you are a pet parent looking for more information on the PetDesk Mobile App feel free to visit our Help Center or contact your Local Veterinary Practice directly.
*

This offer is valid for independently-owned practices in the U.S. and Canada who purchase a new PetDesk product by December 31, 2023, including our client engagement solutions, digital marketing powered by WhiskerCloud, online booking powered by Vetstoria, or smart VoIP powered by Kontak. Existing customers who upgrade their current subscriptions without also adding a new product are not eligible. Gift cards include a $139 gift card to Clove Shoes and a $100 gift card to FIGS.