 Partner with PetDesk to reduce busy work and see better patient outcomes.
Take advantage of your premium Penn Vet customer benefits.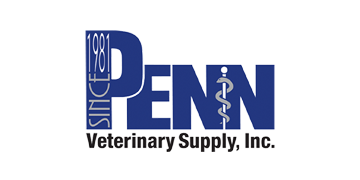 Thousands of veterinary practices use PetDesk to assist their staff, expand their business, and guide clients to better care. With PetDesk's 5-star rated mobile app, automated reminders, texting platform, and other engagement tools, clinics retain their best clients that put care first and find more "CareFirst" clients just like them. All for a less stressful, more successful clinic.
Veterinary client communication features
Leverage PetDesk's powerful veterinary client engagement features that support your front office staff so they can provide the best care and consideration for your clients and pets. Here are just some of the ways that can help transform the way your practice operates:
Reminders & confirmations
Apps, emails, push notifications, and text messages let you deliver critical veterinary information that boosts client compliance.
Five-star pet health mobile app
Our #1 veterinary communication app keeps your clients connected 24/7 with immediate access to their pet's information.
Online appointment requests
59% of clients prefer online scheduling. So give them what they want — online scheduling day or night — and reduce the time your staff spends on the phone setting, canceling, and rescheduling appointments.
PetDesk texting
Instead of picking up the phone only to leave voicemail after voicemail, utilize PetDesk Texting to share quick and simple pet information like post-exam follow-ups and medication pick-ups.
PetDesk loyalty
PetDesk works with your practice to create a loyalty program that will not only incentivize clients to stay loyal and visit your clinic more often but keep pets happier and healthier with helpful services.
Support every step of the way
From implementation to training and beyond, PetDesk provides your staff with unmatched, quality support for your practice so that you can continue to give clients and their pets an exceptional experience.
PIMS integration
Supercharge your practice management system by syncing with PetDesk so that you can cut down on busy work and accomplish more care for pets. PetDesk currently works with top PIMS like AVImark, Cornerstone, ImproMed, ezyVet, and fifteen others.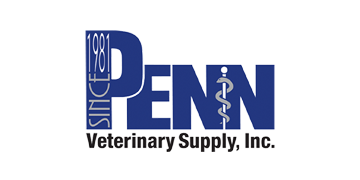 PetDesk is proud to partner with Penn Vet, an independent regional distributor of veterinary products and services in the United States. Through this partnership, Penn Vet customers will have access to specific benefits and perks aimed at helping veterinary teams streamline front desk processes and patient check-in, so care comes first for pets.
If you're a Penn Vet customer looking to learn more about your specific benefits, we encourage you to schedule an online demo with a PetDesk Practice Management Consultant!
Ready to see what PetDesk can offer your clinic?
Get started with our online form so we can prepare your custom demo.