 24/7 online scheduling tailored to your practice
A super customizable real-time online booking tool that drastically reduces phone calls, keeps you in control and can even add revenue to your hospital. 
Take bookings in real-time
Vetstoria's software speaks to your PIMs (twice per booking) and so displays appointments that are truly available. This means your customers are seeing an accurate representation of your calendar and what is available now, not five minutes ago. The benefit being that your customers can now 100% self-serve, saving you the time and hassle of untangling double-booked appointments.
We know maintaining control of a hospital calendar is really important, so Vetstoria is set up to be super customizable. You can encourage routine appointments to be booked online; choose how many, and when, new customers can book appointments; hold spaces for emergency appointments (but release the slots if needed); triage potential emergency appointments, account for vets with different skills, needs, expectations and working hours, and so much more!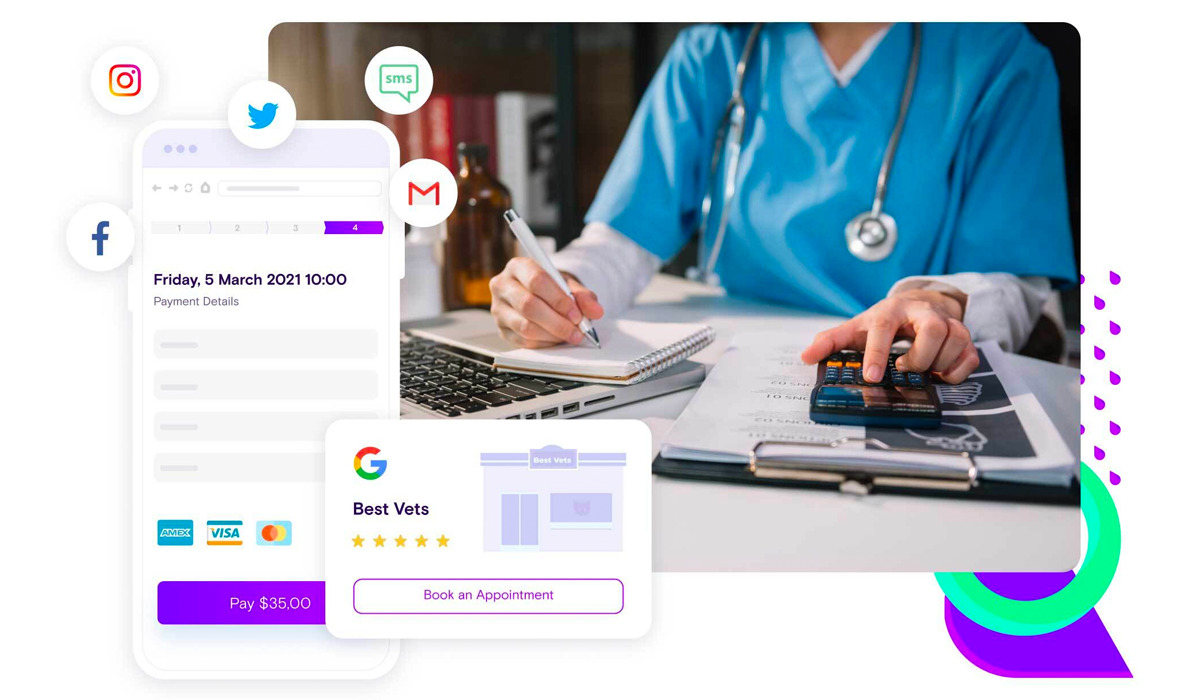 Generate more appointments
Did you know 42% of online appointments are booked out of office hours? Capture these people by opening your practice up to take appointments online 24/7 on your existing website, or directly via Facebook, Instagram, or Google. Offer targeted promotions to attract new clients and analyze results with user-friendly reports.
Why offer online scheduling to your clients?
of booked appointments are made out of office hours
of appointments are booked on mobile devices
of online appointments are booked by new clients